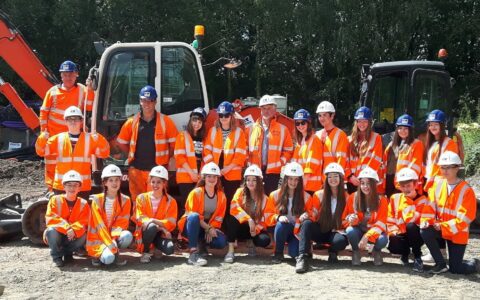 Our students had a brilliant day on Friday, 5 July when they visited CR Civil Engineering's yard in Ripley.
Eleven of our year 9 students took part in the visit as a prize for a maths project set by CR Civil Engineering to plan a car park. They were all given a talk about health and safety and about careers in civil engineering. They then toured the yard and had a one-to-one, hands-on tuition from CR Civil's plant operators on how to use a digger.
Year 12 media students also got involved to film as part of a project to create a promotional video for CR Civil Engineering, with the second part of their videoing taking place today at CR Civil's Loughborough Head Office.