On Wednesday 10 July, ten of our year 10 students were lucky enough to get a place on a "Rock to Roof" construction workshop at East Leake Academy, run by Howard Platts from Action for Construction and Richard and Sarah-Mae Jordan from Traditional Roofing Services and funded by the CITB (Construction Industry Training Board).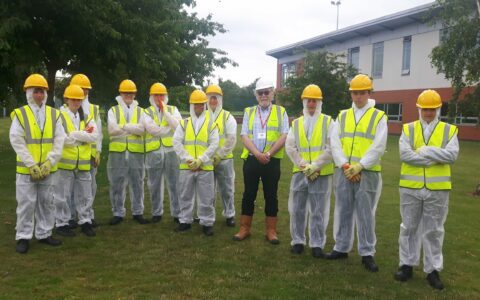 As well as getting hands-on experience of traditional roofing methods, students were given a wider understanding of the vast range of careers in construction.
A great day was had by all, thanks to the depth of construction knowledge of Howard, and the roofing expertise of Richard and Sarah-Mae.