Year 8 students from East Leake Academy have been using their scientific and detective skills as part of 3M's 2019 Young Innovators Challenge. The programme aims to inspire the next generation of original thinkers and engage young people in STEM activities.  Winning schools receive a top prize of £750.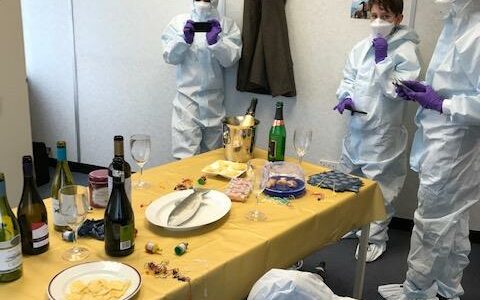 A team from ELA opted to enter the 'Science Detectives Challenge' – a popular CSI-style challenge which allows students to use a combination of forensic observation, analytical chemistry and suspect profiling. This year's challenge is 'The case of the disappearing Doberman'.
On 24 January, the young detectives visited the 3M laboratories to investigate the crime scene and to try to unravel the clues to solve the crime. No evidence was left unturned!
All at ELA hope they crack the case and bring home the prize. Updates on the progress of these budding forensic scientists will follow soon!