Staff and students at East Leake Academy say a fond farewell this week to our Chair of Governors, Professor John Dickens, who is leaving his post at the end of July when his term of office comes to an end.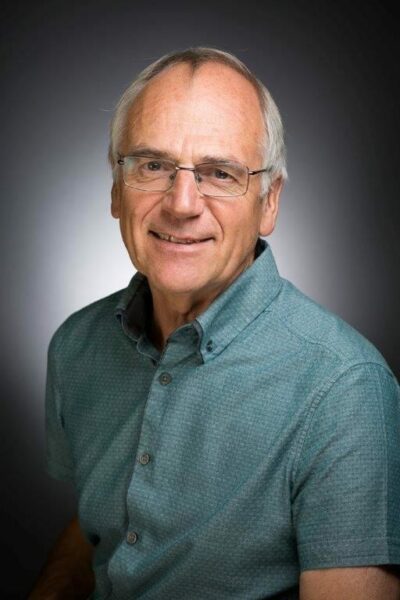 As chair, John has overseen the work of the academy committee for the past six years. During this time, he has made a significant contribution to East Leake Academy, working closely with two principals to improve standards, outcomes and financial performance. He was also instrumental in helping the academy committee to achieve the coveted 'Governor Mark' standard, as well as supporting senior leaders through two successful Ofsted inspections.
After a successful career as a civil engineer, John entered academia and worked for Loughborough University for 30 years, progressing from lecturer to professor of engineering education. He first joined the board of governors in 2012, shortly after taking partial retirement from Loughborough, and went on to become vice chair under Roy Adams, later becoming chair himself in 2014.
Since 2012, he has also been an active board member for the Diverse Academies Trust and became the chair of governors representative for the group from 2016 until 2019.  During his time in that role, he chaired CLAB (the Chairs of Local Academy Boards meetings), attended trustee workshops and training days, as well as half termly board meetings. His contribution to all was greatly valued.
On leaving his role as chair, John said: "It has been both an honour and a privilege to lead the academy committee at ELA. As a resident of East Leake and having three children who all attended what was then known as the Harry Carlton school, the academy has a very special place in my heart. I wish all the students and staff much luck and success for the future."
Professor Dickens will be succeeded by current board member, Marc Baker, who has been vice chair of the academy committee since October 2016. The position of vice chair will be taken up by Richard Osborn, who has been a member of the academy committee since 2017.
Marc said: "On behalf of all members of the academy committee, I wish to express our heartfelt thanks to John for all of his work. He has been a fantastic chair and ambassador for East Leake Academy and will be greatly missed by all."
Although no longer chair, John will still be a familiar face at the academy up until November 2020 as he sees out another of his roles as an appointed governor.
Mr Francis visited John to deliver his leaving gifts – all while observing social distancing measures!