Students and staff at East Leake Academy, part of the Diverse Academies Learning Partnership, are celebrating after receiving a prestigious Artsmark Award. Artsmark is Arts Council England's award for schools and education settings that champion cultural education. It celebrates settings that embrace the arts across the curriculum, bringing them to life for children and young people.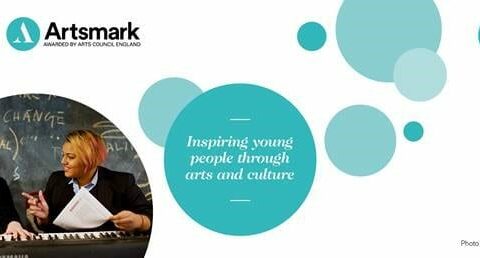 East Leake Academy has been awarded the silver level. In order to achieve the Artsmark Award, the academy had to develop it arts and culture provision to embed a broad and balanced curriculum. This was achieved by creating an overall plan that was committed to and delivered across the whole school.

Staff in the Faculty of Expressive Arts worked tirelessly across all year groups to engage students in a range of activities and the awarding panel recognised the significant increase in the uptake of arts subjects and the growth of extra-curricular activities and performance opportunities. Progress and attainment in music, art and drama at the academy have all shown an upward trend in key stages 3, 4 and 5.
The faculty was also praised for creating 'Arts Ambassadors' – acting as role models within the community and taking ownership of their arts engagement, notably in running their own orchestra. Most impressively, the awarding panel recognised the successful targeted improvement in middle ability boys' achievement and the reduction of the attainment gap for disadvantaged students, funding the use of the Arts to support this, with significant improvements in these students' engagement as a consequence.
On receiving the award, Principal Kathy Hardy said: "We are extremely proud of achieving our Artsmark Silver Award. We are committed to delivering a high quality arts and cultural education programme and we look forward to continue to grow with Artsmark."
Darren Henley, Chief Executive of Arts Council England, said: "I would like to congratulate East Leake Academy on their Artsmark Award. As an Artsmark school, East Leake Academy exemplifies how the award can help schools to achieve a broad and balanced curriculum, ensuring that each of its pupils is given the opportunity to explore and build a love of the arts that will remain with them as they go through adult life."