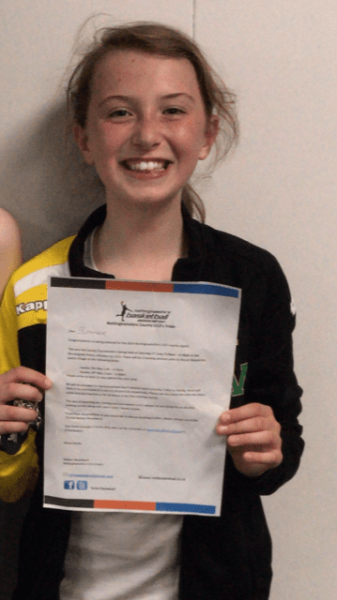 Following a trial for the Nottinghamshire County Under 13's girls basketball squad, ELA student Summer has been successful in being selected for the second year running!
She will now play in a tournament to be held in Leicester in early June, and at 11 years old, is the youngest member of the team.
Summer began playing basketball at 6 years of age for the East Leake Globetrotters and has now progressed to the Nottingham Wildcats playing at both National and County level.
We're extremely proud of Summer's sporting success here at ELA.