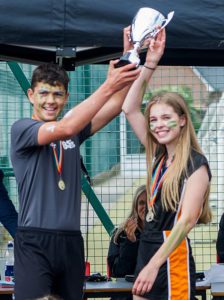 Our annual sports day took place on 6 June and was once again a chance for all houses to compete to win the prestigious ELA cup.
Students from across year groups competed for their houses, but in the end, Harrier House triumphed and were crowned the 2018 sports day winners.  Well done to them on lifting this year's cup.
Staff got involved in the activities too. Well done to the relay team who emerged as staff category winners.